Contact person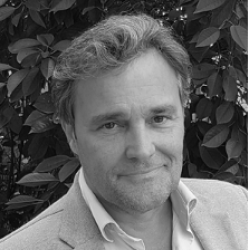 Peter Beerents
---
Brokerage Managing Partner
+31 (0)20 210 1110
info@baerz.com
Description
Michelangelostraat 49-2, 1077 PX Amsterdam

A unique three-floor upstairs apartment, renovated to a high standard, with a wonderful roof terrace and set in a beautiful location on the Michelangelostraat in Amsterdam Zuid.

This apartment (five bedrooms and two bathrooms) of 209 m² UA occupies the second, third and fourth floors of an imposing and well-maintained apartment complex and comes complete with a roof terrace of 43 m² and its own entrance. The complex is located on the De Michelangelostraat, between the Gerrit van der Veenstraat and the Minervaplein.

The apartment benefits from excellent public transport links and easy access to the city's various arterial roads. The plans in place for the Zuidas business district will see even further positive developments in this area in the years ahead. There is more than enough space to park right outside the property and it is currently possible to obtain two parking permits without the inconvenience of a waiting list. Chic shopping streets (P.C. Hooftstraat, C. Schuytstraat, Beethovenstraat and Van Baerlestraat), museums (the Van Gogh Museum, Stedelijk Museum and Rijksmuseum), the Koninklijke Concertgebouw, restaurants, bars and cafés and the Vondelpark and Beatrixpark are all within walking/cycling distance of the apartment.

Layout:
On the ground floor, the apartment has its own entrance (where there is space for two racing bikes or a pram) and a spacious staircase. The large hall features a big built-in wall unit, a cloakroom and a toilet. The hall gives access to the large, unique L-shaped living area (consisting of a dining room, living room and library) with a luxury open-plan kitchen and French doors that open out onto the balcony to the rear. The kitchen has a five-burner gas hob, dishwasher, steam oven, combi-oven/microwave, refrigerator and freezer and attractive natural-stone worktops. A stylish gas fire graces the front of the living area, where you will also find a number of built-in cupboards. A large and very bright landing gives access to the third floor.

Third floor:
The master bedroom is situated to the rear of the property on this floor and has a generously-sized walk-in closet. French doors in this bedroom open out onto the balcony. The spacious bathroom can be accessed via both the master bedroom and the landing and has a bath, a double rain shower and a double washbasin. The separate toilet is accessible from the landing. There is a second, large bedroom at the front of this floor and a third bedroom with access to the attractive balcony. The utility room, which has space for a washing machine and dryer, is on this floor too.

Fourth floor:
On this floor, there are a further two bedrooms, a second bathroom with a shower, washbasin and toilet, and access to a large, sunny roof terrace of approx. 43 m².

Michelangelostraat:
Michelangelo Buonarroti (1475-1564) was an Italian sculptor, painter, architect, and poet. He was the greatest visual artist of his age – he designed St. Peter's Basilica and painted frescos for the Sistine Chapel in Rome (source: Stadsatlas Amsterdam).

Details:
- A unique three-floor upstairs apartment, renovated to a high standard
- Five bedrooms and two bathrooms
- Apartment surface area: UA 209 m²
- Roof terrace of 43 m²
- Three balconies
- A beautiful herringbone floor
- Ground rent bought out until 2052. An application has been submitted to buy out the ground rent in perpetuity
- The owners' association has two members
- Transfer date in consultation
- Parking arranged via the Amsterdam permit system (two licences)

We have gathered this information with the greatest of possible care. However, we will not accept any liability for any incompleteness, inaccuracy or any other matter nor for the consequences of such. All measurements and surfaces stated are indicative. The purchaser has a duty to investigate any matter that may be of importance to him or her. The estate agent is the adviser to the seller with regard to this residence. We advise you to engage an expert (NVM registered) estate agent who will guide you through the purchasing process. Should you have any specific desires with regard to the residence, we advise you to make these known as soon as possible to your purchasing estate agent and have an independent investigation carried out into such matters. If you do not engage an expert, you will be deemed as considering yourself to be sufficiently expert to be able to oversee all matters that could be important. The NVM conditions apply.