Contactpersoon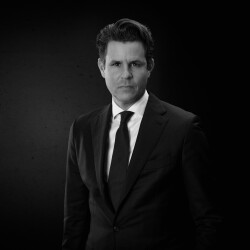 Sander Bovenkerk
---
Real estate agent
+31 6 55 74 61 72
bovenkerk@heerenmakelaars.nl
Description
Rotgans 15, 1423 RK in Uithoorn

Beautiful, detached villa near Amstelveen located in the quiet Uithoorn. The home has a living area of approximately 323m2 and is situated on a plot of about 663m2.

Location and accessibility:
This is one of the most beautiful locations in Uithoorn, on the border of Meerwijk-West, adjacent to a waterway with a unique view of cows grazing in the polder and sitting birds in the dew-covered fields. All in all a unique location in the Amsterdam/Amstelveen area.

Meerwijk-West is a lovely green district surrounded by water and close to Amstelveen, Amsterdam, and Schiphol Airport. There are also many shops and schools in this area.

Uithoorn is just a wonderful place to live, work, and relax. You will have no problem parking your car and there are nice shops to be found in the two local shopping centres, and everything is surrounded by natural beauty. There are also plenty of sports facilities such as hockey, tennis, and football. Primary and secondary schools, childcare, a medical centre, as well as good public transport to Amstelveen, Amsterdam, Aalsmeer, and Schiphol.


Layout:
Entrance, good-sized hall with cloakroom and toilet. Via a separate entrance you will reach the spacious study at the front of the house.

The living room is at the rear and has Merbau parquet flooring. The tunnel fireplace is in the centre of this room and is completely see-through. The living room offers access to the garden by means of French doors. The windows on the side and rear provide lovely daylight in this modern living area.

The luxurious high-gloss kitchen is fitted with a glass worktop, a Siemens hot-air oven, a Siemens 'quantum speed' microwave/oven, a Liebherr fridge, a Miele dishwasher, an Atag 5-hob cooker, and a cooker hood by Itho design. The kitchen takes you to the insulated garage where you will find lots of storage space.

The living room offers access to the west-facing garden. The garden has Bankirai terrace decking, as well as tiles, and there are ornamental plants. As the house is surrounded by water, you are offered the unique opportunity to take your boat out and discover the gorgeous nature conservation area in summer, or you can go on a long ice-skating tour in winter.

First floor:
Landing, bathroom with bath, toilet, shower, and vanity unit. Spacious bedroom at the front (used to be two rooms). In the middle of this floor you will find the master bedroom with two en-suite dressing rooms and storage cupboards under the sloping roof with fixed cupboards and sliding doors. Luxurious second bathroom with parquet flooring, a designer vanity unit, a jacuzzi, walk-in shower, Philippe Starck toilet and towel radiator.

A back room, currently used as TV room and library. This room has a woodburner and a lovely pair of windows with sweeping views of the nature conservation area. The open staircase leads you to the rear of the living room.

Second floor:
Landing, laundry room, central heating set up. Bedroom at the front. There is a connecting room in the middle that is currently used as office. At the rear you will find a spacious bedroom with a balcony overlooking the beautiful nature conservation area.

Details:
- House with living area of approx. 323m2 (NEN2580 measurements report available)
- Total plot area of approx. 663m2
- Considerable renovation work has taken place in 2004 in this villa from 1993
- Two bathrooms
- Garage and spacious outside storage
- Driveway with front garden and a gorgeous back garden with a jetty, large terraces, surrounded by waterways
- Beautiful view of the polder
- Completion in consultation

We have gathered this information with the greatest of possible care. However, we will not accept any liability for any incompleteness, inaccuracy or any other matter nor for the consequences of such. All measurements and surfaces stated are indicative. The purchaser has a duty to investigate any matter that may be of importance to him or her. The estate agent is the adviser to the seller with regard to this residence. We advise you to engage an expert (NVM registered) estate agent who will guide you through the purchasing process. Should you have any specific desires with regard to the residence, we advise you to make these known as soon as possible to your purchasing estate agent and have an independent investigation carried out into such matters. If you do not engage an expert, you will be deemed as considering yourself to be sufficiently expert to be able to oversee all matters that could be important. The NVM terms and conditions are applicable.